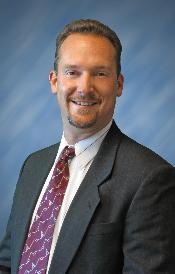 Mr. Bunn is the President of Ascent Building Consulting, Inc., and has been active in the building envelope and roofing consulting field for sixteen years. He is a Registered Roof Consultant and Registered Roof Observer through the RCI, Inc. He has extensive experience with the evaluation and design of numerous types of roofing systems. Low-slope roofing systems which Mr. Bunn has evaluated include built-up roofing, modified bitumen roofing, single-ply roofing such as EPDM, PVC, EIP, TPO, and Hypalon, fluid-applied roofing, and inverted roof membrane assemblies. Mr. Bunn has comprehensive knowledge of steep-slope roofing systems which include concrete tile roofing, asphalt and composite shingle roofing, slate roofing, wood shake and shingle roofing, copper roofing, metal panel roofing, and synthetic slate roofing. Mr. Bunn has also evaluated a wide variety of accessory roofing materials and systems including flashings and copings. His extensive experience also includes the evaluation and design of below-grade and plaza waterproofing systems and pedestrian-grade traffic coatings. Exterior cladding systems which Mr. Bun has evaluated include cementitious stucco, EIFS, fiber-cement and hardboard siding, brick, concrete block, stone masonry, precast concrete, wood siding, composite metal panels, windows, storefronts, curtain walls, exterior doors, sealant joints, and expansion joints.

He has worked on projects throughout the United States, as well as different parts of the world, including Mexico and Israel. He is a published author and has worked on many projects in snow-county environments which involved the design and evaluation of snow retention systems, cold roofs and superinsulated roofs, vapor drive analysis, and roof ice melt systems. Mr. Bunn has also provided technical consultation and testing services to manufacturers of roofing materials and systems, has managed a material's testing laboratory, and has directed field testing including water spray testing, moisture scans, and infrared thermography analysis.

In addition to evaluating designs for new construction and repairs to existing buildings, Mr. Bunn has provided consulting services to evaluate the performance of building materials and observe the construction of building envelope materials and systems. Mr. Bunn has served as an expert witness on projects involving building envelope design and construction-related issues.